Yoni Eggs aka Jade Eggs, what are they?
The Yoni Egg ensures, that when doing kegel exercises the correct muscles are being utilised.  Yoni Eggs are smooth 

gemstones/crystals; that varies in material and size. The Yoni and Jade Eggs are 100% natural. All our Yoni Eggs come drilled to allow easyremoval and to attach different weights for vaginal weight training.
The Yoni Egg exercise is performed by inserting the egg inside the vagina, using the internal vaginal muscles to hold, squeeze and manipulate the egg up and down and left to right.  The Yoni Egg does not have an expiry date, the eggs can last a lifetime, once it is look after.
Why should I use the Yoni Egg?
Do you know some women, because of weakened pelvic floor muscles could suffer from premature internal sagging, urinary incontinence and prolapse, if not addressed in time? Weakened pelvic floor muscles are caused by numerous things, hectic lifestyles, stress, genetics, previous pelvic injury, childbirth, smoking, regular alcohol intake, weight loss, weight gain, aging, heavy lifting, bad posture and frequent constipation.
Doing exercises to maintain a healthy body is great, however some women, fail to realise that it is just as important to exercise internally. Just like buttocks, faces and breasts, the vagina will start to sag over time. So whether it is kegels or Yoni Egg exercises doing  as little as 10 minutes of exercise every other day with your Yoni Egg, will help make a difference.
Base on the book 'Healing Love through the Tao' by Mantak Chia, the vagina has reflexology points which connect to the heart, lungs, spleen, liver and kidney and by using the Yoni Egg it massages these points, stimulating specific pressure points increasing their functions. Which works in a similar same way to acupuncture.
What are some signs of a weak Pelvis?
Accidentally leak urine when you sneeze, laugh or cough

A sudden urgent need to use the toilet, or not making it there in time

Reduced sensation in the vagina

Breaking wind from either the anus or vagina when bending over or lifting

Finding it difficult to empty your bladder or bowel
How will I benefit from using the Yoni Egg?
Using Yoni Eggs can help increase blood circulation in the Yoni. The Yoni egg is perfect to use when exercising, doing yoga, jogging or walking, as it engages the core and pelvic muscles constantly while the egg is inside.
Using Yoni Eggs can help increase blood circulation in the Yoni. The Yoni egg is perfect to use when exercising, doing yoga, jogging or walking, as it engages the core and pelvic muscles constantly while the egg is inside.
Vaginal Weight Lift
There is an advance form of exercise using the Yoni Egg called vaginal weight training. This is when a woman attaches a string to the egg and also attaches a weight to the string and uses her strong pelvic and vaginal muscles gained from doing Yoni Egg exercises to hold the weight, which helps to build even stronger pelvic and vaginal muscles. Once the technique is mastered, it can be quite a therapeutic and empowering experience. How to Vaginal Weight Lift
Which Yoni Egg is best for me?
Which egg are you drawn to the most, not by colour but by feeling? There is no right or wrong answer, when it comes to choosing your Yoni Egg, trust your intuition. We do have information on the healing properties of each egg. When it comes to the physical results of the egg, each egg performs equally.

Women who use the Yoni Egg say
their pelvic floor muscles are stronger
feel less sexually repressed with partner
they have more and intense orgasms
they have a better sex life
their periods are less painful
Yoni Egg Sizes
Our Yoni Eggs come in three different sizes. The larger eggs are easier to feel and can be helpful for most women especially those with weak pelvic floors, small eggs requires a stronger pelvic floor muscles to be able to keep the egg in and move it around the vaginal canal. Medium eggs are normally big enough for most to feel however lacks the weight and resistance of the large egg. Our large Yoni Eggs (40*45cm) are suitable for most women. Due to the weight and shape the large egg will give a woman the quickest results the fastest and will prepare her for the medium Yoni Egg. A personal note:  Even though I have mastered all sizes and can hold the smallest egg in for days, every morning when exercising I use my large egg, as it gives the most resistance without the need to add weight.
The Large & medium Yoni Eggs are suitable for most women. 
Medium
If you think a large will be too big. 

If you have mastered the large
Small Size Yoni Egg
If you have severe pain during intercourse

If you would like to wear the egg all day.

If you suffer from have vaginismus

If you are a virgin

If you have mastered using the large and medium
What is the Yoni Egg made from?
All eggs are name after the gemstone/crystal they were made from. Each egg is crafted after mining by cutting, craving, grinding, sanding and then polished to make the finished Yoni Egg. A traditional tool called the pedal-operated treadle grinder is used. Each egg is individually crafted by hand. No two eggs are identical in colour or pattern.
Delivery, how Long will it take to receive my Yoni Egg?
Dispatched in less than 24 hours  Normal UK delivery is around 1-3 working days. International delivery 5-10 working days.
Free UK P&P via Royal Mail 1st Class Signed-for
PAYMENT:  We accept PayPal or Bank Transfer only. Please note we only send out items once PayPal have cleared the payment.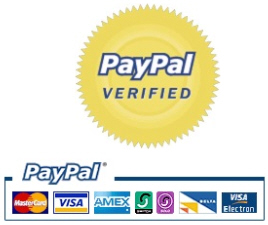 POSTAGE & PACKAGING:
All orders place will be dispatched in less than 24 hours on any working day from the payment is received and cleared by PayPal. Normal delivery is around 2-3 working days. Please make sure you have supplied us with all the correct information.
ALL ORDERS REQUIRE A SIGNATURE
Please contact us via email if you have not received your package by the 3rd day. We will trace your package and if necessary send a replacement straight away, this is guaranteed. All the Yoni Eggs on our website are what we have in stock, so you will never take a payment when we are out of stock.
Free P&P stated above applies to UK deliveries only. For overseas deliveries. For more delivery info
Why buy from Yoni Healer?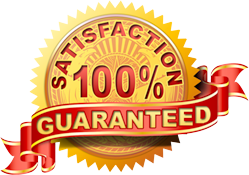 Free UK Delivery

UK Seller

High Quality Products

All of our Yoni Eggs come drilled. 3 Sizes and 8 Material available

Dispatched in less than 24 hours(on a working day)

All packages sent out Royal Mail 1st class signed-for

Online Support

Professional Customer Service

Worldwide Shipping ONLY £6.99
Change your Life
Buy your Yoni Egg NOW!!!
And it will be delivered in 2 working days if in the UK
All the content on this website is based on owners and customers  personal experiences with Yoni Eggs .